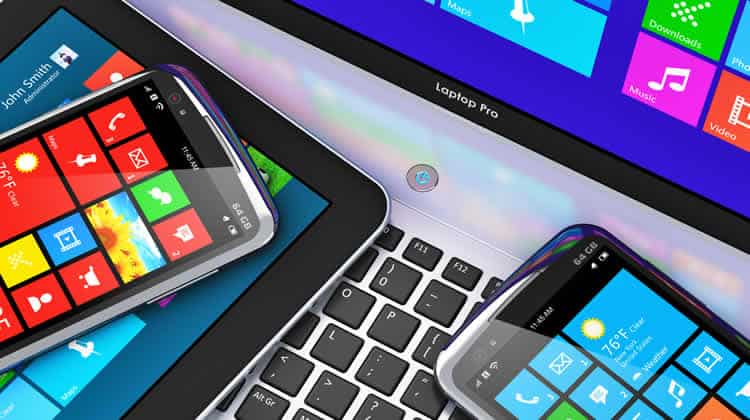 Released on the 26th of October 2012, Windows 8 was Microsoft's response to the increase in the huge popularity of operating systems in a short period of time. Almost 3 months on, Windows 8 is attracting individuals spanning over every age group. We have heard much about the new user interface, including that it is disappointing. At this point we feel that initial reactions with regards to its usability and user experience where the user interface is concerned has been extensively covered. Therefore, we decided to take on another perspective that can be a source of bad user experience. I am speaking about speed and performance
Windows 8 vs. Windows 7 – The Experiments
To obtain an unbiased view, together with my colleagues we conducted a number of speed and performance tests so as to compare Windows 8 with Windows 7. For this purpose we have carried out tests such as boot up and shutdown times, file copying, browsing, gaming and similar synthetic benchmarks on two identically machines. To ensure fairness, we also ensured that both versions of Windows were identically configured.
1. Startup Time
Windows 8 Starts Up faster than Windows 7. Windows 8 took 18 seconds while windows 7 took 27 seconds. Calculated diff1erence is 8 seconds.
2. Shutdown Time
A similar improvement is seen when measuring shutdown time. Windows 8 took 8 seconds versus the 12 seconds in windows 7. Calculated difference is 4 seconds.
3. Wake-up From Sleep
Windows 8 shows a marked improvement here as well. However we still thought 10 seconds was too long. We then tested Windows 8 using our SSD and the exact same 10 second window was repeated. While windows 7 took 13 seconds.
4. 3D Graphics Performance
3Dmark 11 is used primarily to measure 3D graphics performance – meaning graphics card drivers play a vital role here. Still, the performance was very similar on both operating systems, though the more mature Windows 7 was slightly faster.
5. Multimedia Performance
Multimedia performance is said to be another of the strengths of Windows 8, and as you can see when testing with PCmark 7, it was 9% faster than its predecessor.
6. Microsoft Excel
Comparing Windows 8 armed with the new Office 2013 suite we found that it was 10% faster when running our Excel test against Windows 7 using Office 2010. Even when comparing apples to apples, with both operating systems running Excel 2010, Windows 8 is more efficient using the CPU cycles to its benefit on simulation.
7. Transferring Multiple Large Files Together
Windows 8 features a new Explorer interface for transferring files, which provides more accurate data on transfer speeds and estimated time of completion. It also stacks multiple transfer windows together. The user interface is awesome, but on the performance side of things there is little difference when transferring multiple large files together or individually. Windows 8 and Windows 7 deliver similar performance in both situations.
8. Transferring Multiple Smaller Files Together
When transferring thousands of smaller files we also found that Windows 7 and Windows 8 offer the same performance.
9. Different Browsers with Windows 7 and Windows 8
As you can see, the desktop version of the IE10 browsers on Windows 8 delivered virtually the same performance as IE9 on Windows 7. Chrome works better in Windows 8 incomparison with Firefox runing on indentical Windows 8 computer. Also both Mozilla Firefox and Google Chrome perform faster in Windows 8 than Windows 7. Internet Explorer works very slow in all version of windows.
10. Gaming Performance
By testing these two performance intensive games on both systems we noticed that both operating systems provide similar performance with a very slight edge to Windows 7's advantage:
Battlefield 3
Looking at the gaming performance for Battlefield 3, it can be observed that both operating systems provide similar performance with a very slight leading edge for Windows 7.
Just Cause 2
Just Cause 2 runs just a bit faster on windows 7 than Windows 8 for both resolutions 1680×1050 and 1920×1200. The difference isn not significant however. Similar to the previous 3DMark test, this relies on graphics drivers more than anything else.
Windows 8 vs. Windows 7 – Conclusion
Microsoft seemed to hit full stride with Windows 7, developing a fast and efficient operating system. Thankfully it seems Windows 8 continues to build on that pattern as we found it to be on par with and occasionally faster than Windows 7. The improvements that have been made to startup and shutdown times are self-evident, and no doubt a major focus on the new OS' development. This will particularly benefit laptop and tablet users.
At the end we concluded that Windows 8 is faster than Windows 7 in some aspects such as startup time, shut down time, wake up from sleep, multimedia performance, web browsers performance, transferring large file and Microsoft excel performance but it is slower in 3D graphic performance and high resolution gaming performance. Battery life improved enough to be noticeable. Moreover Windows 8 is significantly more secure than Windows 7 and it is basically designed to take advantage of touch screens while Windows 7 is only for desktops. One last word of advice – if you are running Windows 7 on your current PC, then there is no urgency to upgrade the hardware just to run Windows 8…just yet!
Want to learn more?
If you'd like to…
learn all the details of Usability Testing
get easy-to-use templates
learn how to properly quantify the usability of a system/service/product/app/etc
learn how to communicate the result to your management
… then consider to take the online course Conducting Usability Testing.
If, on the other hand, you want to brush up on the basics of UX and Usability, then consider to take the online course on User Experience. Good luck on your learning journey!
(Lead image: Depositphotos)