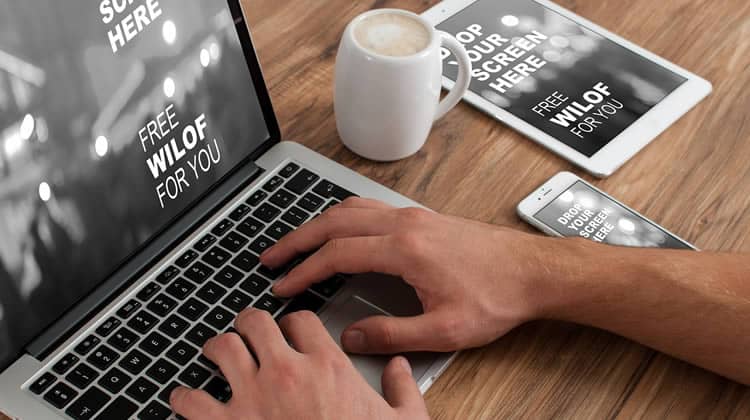 Web designers often talk about the importance of a good, user-friendly web presence, yet businesses still struggle to justify the expense of a web redesign and optimisation.
In today's world, which is synonymous with technology, a robust web design is far more than a status symbol. Usability, experiences, and content – or the lack thereof – can seriously affect a business' bottom line. There are real-world consequences for neglecting your website – but companies may not fully realise the extent of the damage.
First: Why the Disconnect?
Businesses may already realise the value of website design, yet they still fail to make the investment of time and capital. Why is this? Here are a few reasons:
That pesky entrepreneurial spirit: For small business owners, particularly ones who built their companies from the ground up, the business is their brainchild. These owners poured hours into cultivating the product, sweet-talking investors, and building an empire. They have handled everything from human resources to production. They are their business. Which means they think they can handle running a website on their own.
Budget limitations: For small businesses, saving a few extra dollars on a website builder is an attractive option.
Lack of awareness: Some business owners still do not understand the inherent value of a high-quality site. A professional-looking web presence is a key to maintaining a competitive edge in the marketplace.
What Makes for Bad Design?
Bad web design does not follow any particular formula. Some business websites might have great elements mixed with inferior parts, while others suffer from the "good ideas, bad execution" problem. Still, others experience both bad ideas and bad execution. Are these red flags killing your search engine optimisation?
1. It is Too Cluttered
What does your homepage look like at first glance? A professional looking website has a concise value statement, an arresting photo, a compelling call to action – and that is about it. Homepages are designed to present users with the businesses' most valuable information, in a visually attractive way. Overcrowded sites are not only displeasing to the eye, but they also look less credible.
Crowded sites often violate the golden rule of white space, which is essential for maintaining user attention. Our brains crave order and simplicity, and too much content on one page will just increase the likelihood that a user will navigate away from your page.
2. It Has Content Problems
Content that is both high quality and useful is one of the most important driving factors for both SEO and boosting conversion rates. A company blog that creates actionable content is a must, both for solidifying your reputation and securing your place on the coveted first page of search engine results pages (SERPs). Here are ways businesses may be doing themselves a content disservice:
The company blog is nonexistent or not frequently updated. If you only update a blog every few months, it looks as if you are not trying hard enough. Aim to post content a couple of times a week, as this drives SEO and lets your users know you are actively involved in the industry.
The content is irrelevant. There is no point in blogging just for the sake of content. If you are going to have a company blog, fill it with useful tips about your industry. How-to posts, lists, and tutorials give your readers something valuable. A breakdown of your last family vacation does not.
You do not format the content correctly. Businesses still fall into the trap of keyword stuffing, thinking it will improve their SEO when in fact it does the opposite. You may also be failing to backlink to the right sources that could improve your website's reputation. Over time, these little mistakes add up.
3. It Does Not Meet User Expectations
Your website's users have pretty high hopes when it comes to usability. They expect it to adapt seamlessly to every screen, contain relevant information that is easy to access and be easy to scan. Hubspot recently conducted a survey in which over 75% of respondents said that the most important characteristic of a website was its ease of use.
Simply put, usable websites have a competitive advantage and stand to make more money. Less usable websites can lose you customers and cost you money. To see if your site is meeting user expectations, elicit feedback from your established and potential customers.
4. It Uses Too Much Flashy Animation – or Not Enough
When done well, animations can serve a professional purpose on your website. On the other hand, they can come off as little more than a gimmick and even make it harder to navigate. Large files (videos, animations, and large pictures) can slow the speed of your site. According to a study by Adobe, nearly 40% of people will navigate away from a site if its images take too long to load.
The same applies to "splash pages," which do little more than raising your page's bounce rate. When people cannot find what they want right away, they are more likely to leave.
On the other hand, functional animation and pictures can make your website more productive. For example, a KoMarketing survey found that over a third of people click your company's logo thinking it will link back to your homepage. If yours does not, they might believe that it is because the link is broken.
How Does Bad Design Affect Your Business?
We have discussed potential issues that affect your website, but what is the actual impact on your bottom line? It can be difficult to measure just how much money you are losing from disgruntled visitors but, in general, a bad website:
Damages your credibility: If you are a serious business, but your website is crowded with animation, stock photography, and other virtual clutter, you are not sending a professional message.
Make you look out of touch: A website you do not update frequently does more than hurt your SEO. A dated website tells your customers you are behind the technological times, or worse that you do not care enough to keep updated.
Costs you customers: Every time a customer navigates away in frustration – because of broken links, complex forms, or too much navigation – it is unlikely you will see them again. If your competitor offers the same services in an intuitive website design, your loss is their gain.
What Makes for a Good Website?
A good site will improve your business outcomes, help retain customers, and keep your business at the top of the coveted search engine result pages (SERPs). Reach your website potential by observing the following:
Update your content often. Throughout your content, link to credible sources relevant to your industry.
Have a clear, user-friendly design. Your page should be easy to navigate, require little backtracking, and incorporate intuitive forms. Your calls to action must also be clear, concise, and easy to follow.
Be compatible with every device. Mobile optimisation is essential, but so is checking to make sure your website is compatible with every browser.
It is quick and convenient. Users should be able to find what they need quickly, and your page's load time should be consistently quick.
Your user experience must be simple. Simplicity and order create visual appeal. Use white space where appropriate, leverage compelling photography, and use a pleasant colour scheme.
Emphasise your important points (CTA, value proposition), by drawing them to the eye. Simple, attractive contrasts will lead your visitors where they want to go.
The Bottom Line
Businesses often do not connect their websites to their outcomes of activities. Many companies still struggle to justify the expense of a professional website service.
Look at it this way: You have spent countless hours of your life dedicated to your business's success. Is it not your company's first impression – your website – worth a little extra time and effort? If you are struggling to convert new leads, the problem may lie with your virtual presence.
Addressing the problems with your website's design can help improve your business outcomes and bring in new customers.
Want to learn more?
Are you interested in the intersection between UX and UI Design? The online courses on UI Design Patterns for Successful Software and Design Thinking: The Beginner's Guide can teach you skills you need. If you take a course, you will earn an industry-recognized course certificate to advance your career. On the other hand, if you want to brush up on the basics of UX and Usability, try the online course on User Experience (or another design topic). Good luck on your learning journey!
(Lead image: FirmBee – Creative Commons)