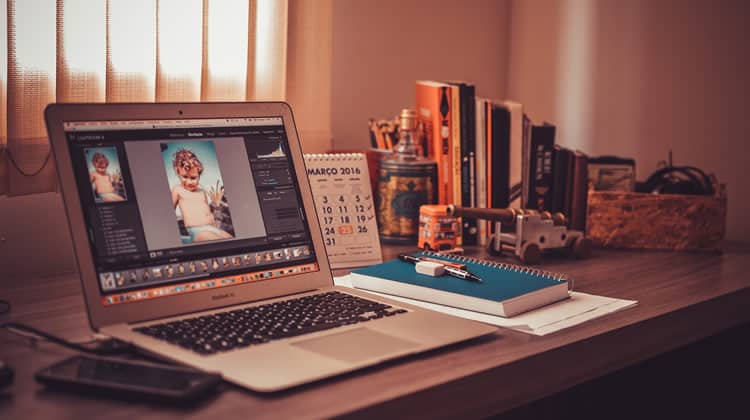 Have you heard that you are living in a Freelance Nation? It is true and getting truer every day. There are currently more than 53 million freelancers in the US – 37.5 percent of the workforce. By 2020, this figure will break the 50 percent mark. Think about that. Within four years, the majority of U.S. workers will be entrepreneurs. Jump in, the water is fine.
If you have got an eye for design and empathy for users, perhaps it is time to test your wings as a UX freelancer. CNN Money lists 'UX Designer' as one of the Best Jobs in America, with an 18 percent growth and top pay in the $138K range. In other words, there is no reason why the beach cannot be your office in the near future (OK we are getting a bit carried away here … but you get the point!). All you need is determination, skills and customers.
At Springboard, we help train people who want to become UX designers by pairing them with industry experts. Quite a few of them go on to do freelance work and break into the UX industry. We have written a guide to UX careers and that research helped us collect some insights on how to start bringing in more UX work than you can handle. Here is what we have found.
1. Broadcast that you are Open for Business
Make sure that you have an updated portfolio and a personal site up. Then go and announce to the world that you are open for business! You will be surprised at how many freelancers skip this step and try to apply to several job boards in obscurity.
There are tons of people out there looking for talented UX freelancers. You should have your work posted in portfolio communities like Behance and Dribbble. Build a freelancer profile on Upwork. Buy your own personal domain, start storytelling around the work you have done and set the best way for people to reach you.
Then reach out to friends, family, community members and people you have worked with before. Get the word out that you are ready for hire!
If you do this right, you will start seeing a trickle of inbound interest that will lead to your first clients. You will also have a growing online presence that will reassure prospective clients, while helping you get even more customers.
If you are looking for inspiration, check out CreativeBloq's list of 45 inspiring design websites.
2. Start Small
Your reputation is everything. Many UX freelancers short-change their futures by trying to do too much too fast. Be extremely choosy from the beginning. If you take a job you do not want to do, your resentment will show through in the work every time. Do a few jobs and do them exceedingly well. Future work will grow from repeat business and referrals. Once you have established a quality reputation, you will be able to crank up the productivity.
Your strongest source of work will be referrals from your network when it comes to exceptional work you have done for them. Make sure you focus on your first few clients and knock it out of the park for them so that they will be willing to give you testimonials. By doing so, whey are indirectly referring new business for you.
3. Build Your Network
Consider "network building" as one of your essential tasks. You will find that your network is often your best channel for finding new work. In the future, you will have to pass on work from important clients. You will need talented UX designers that you can be confident in referring. You may even be in a position to sub-contract work to other designers on bigger projects. Strengthen your network now. Get to know people well and create lasting win-win relationships that can help you with future work.
Go to communities like Designer News. You will be able to create value for people there with smart comments and feedback, and you will quickly get a pulse for incoming freelance opportunities, as well as networking opportunities.
4. Stay on the Job Boards
Job boards are like restaurants and bars. The good ones attract so much business that you eventually have to move in to search for something new and hot. Some of the best sources of work right now are:
See the point above about tending your network to find the boards favored by your network. Many freelancers spend the beginning of every day by looking for work, even when times are good. Pipelines can dry up quickly, so book yourself as far out into the future as possible. Remember to leave plenty of room in your schedule for unexpected delays and rush jobs, but do be proactive at seeking work.
5. Do not Burn Out – Outsource Work When You Need To
This is by far, the hardest advice to follow. As a freelancer, your job responsibilities go far beyond UX design. You will be a sales rep, a marketing guru, a project manager, an accountant, a purchasing agent, a legal adviser and a therapist for nervous clients. Bill accordingly and take lots of time off. Sometimes a beach should be a beach, not an office. Take care of your one employee (you) before they quit for good.
Never forget that UX starts and ends with the user. Keeping the user in the forefront helps you see every single job as fresh and new. Still, that might not be enough to save you from an overwhelming tide of work.
Eventually, if you have followed the steps above and been an active presence in the design community known for doing great design work, you will actually have no problems finding work. In fact, the amount of work offered to you will quickly become overwhelming. At this point, look to outsource and automate as much as you can. Consider hiring a virtual assistant to help you prioritize potential clients. Look to create automated systems and templates for scheduling phone calls with potential and current clients. Finally, if the work is truly overwhelming and you have built a great brand with tons of inbound interest, consider reaching out to a few other designers and offering them some of your work with your standards and oversight.
You will need to make sure the work is up to the standards you have set, but you will be able to do so much more work than you could ever handle.
Final Words
Finding work as a UX freelancer can be hard. You have to constantly work to get work, and you have to stay on your toes to make sure that your skills are sharp. Using the tips above will allow you to build a career as a UX freelancer where you can thrive rather than struggle.
Want to learn more?
Want to get an industry-recognized Course Certificate in UX Design, Design Thinking, UI Design, or another related design topic? Online UX courses from the Interaction Design Foundation can provide you with industry-relevant skills to advance your UX career. For example, Design Thinking, Become a UX Designer from Scratch, Conducting Usability Testing or User Research – Methods and Best Practices are some of the most popular courses. Good luck on your learning journey!
(Lead image source: Pexels – Creative Commons)